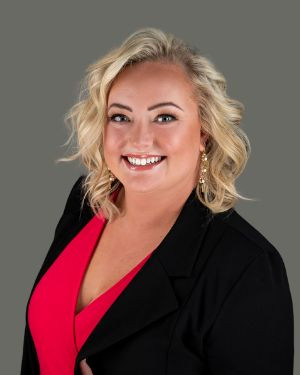 Molly Jones, MRED
Real Estate Agent
License #:9033204-SA00
For Molly Jones, real estate isn't just her job, it's who she is, and her passion for real estate has been a huge part of her identity her entire life. From her family renovating an 1890's historic registry home in Capitol Hill, to begging to visit open houses as a Saturday activity, to being constantly curious about her dad's work as a real estate attorney, she has known forever that this was the world with which she wanted to surround herself.
Molly attended the University of San Diego for her undergraduate degree and specifically chose it for their real estate program. She was a Presidential Scholar and graduated Magna Cum Laude with a degree in Real Estate and Business, participating in international real estate competitions and serving on the Real Estate Club.
After graduation, Molly immediately took a position at Cushman & Wakefield handling transactions for a top-producing office broker team. After realizing the impersonal nature of commercial real estate wasn't a fit, she took a unique opportunity for two years as the training manager for Salt Lake Brewing Company, handling HR and implementing training programs for the growing companies of Squatters and Wasatch Beers, creating a comprehensive, scalable training program for the company. Knowing she needed to return to her passions, Molly settled back into residential real estate with Coldwell Banker in 2014.
Molly's first year in the business, she was awarded Rookie of the Year, and in 2016 she was named as one of Coldwell Banker's International 30 Under 30 and featured on the cover of Utah Business Magazine for their 20 in their 20's. After working alongside Joey for five years as a colleague, she was excited to forge a partnership with him, and since creating MOJO together she hasn't looked back!
In 2017 Molly decided to further expand her expertise, and enrolled in the University of Utah David Eccles School of Business for her Master's Degree in Real Estate Development from the Ivory Boyer Real Estate Center. Molly graduated Summa Cum Laude with an additional graduate certificate in Urban Planning, receiving three separate merit-based scholarships, and was a finalist in the Utah Real Estate Challenge. Molly participated in the school's annual real estate trip, the focus of which was affordability and the future of real estate; she experienced a multi-state tour of modular construction factories and learned innovative solutions for addressing affordability, sustainability and supply chain challenges currently facing the industry. Her experience with creating development proposals and detailed proformas gives her an edge that is impossible to find in the residential real estate world.
Molly's experience with her Master's Degree poised the team well to take on the task of being the exclusive sales team for Stack Homes, an innovative modular solution to our nation's housing crisis. She is excited to expand her scope of real estate services that the team can provide. She believes that creative housing options are going to be the future of the real estate industry, and she is passionate about being on the cutting edge of this necessary trend.
Her real estate expertise focuses on numbers and figures, and she handles the marketing for the team. As a downtown Salt Lake native, her area of focus centers on the east end of the valley, the area her team jokingly calls "on-campus," and her years spending time in Park City give her an edge on investment and vacation rentals in the mountains. Her track record for defending her clients' values has given her the title of "Appraisal Assassin," having won over two dozen appraisal contests, with her current record being an increase in value of $500,000. When we say it pays to hire an expert, THIS is what we mean! She has been quoted in numerous publications including the Wall Street Journal for her expertise and perspective on the market, and is adamant about staying ahead of the curve with trends in the industry.
Molly loves spending time with her dogs, traveling and camping with friends. After work you can usually find her golfing, entertaining friends on her patio or attending Utah Football games, GO UTES!